EXTRA ABSORBENCY
Male incontinence underwear

for light to moderate bladder leakage

Soft, light, breathable fabric for the ultimate in comfort

Independently lab-verified leakproof and odour-resistant

Quick-wicking (

4mm-thick

)

 pouch textile absorbs at least 100ml

No external branding, 

tell-tale bulk 

or

 

uncomfortable centre seam

Easy online order and discreet delivery to your door
✓ Male incontinence underwear for
light to moderate bladder leakage
✓ Soft, light, breathable fabric for the ultimate in comfort
✓ Independently lab-verified leakproof and odour-resistant
✓ Quick-wicking (4mm-thick) pouch textile
absorbs at least 100ml
✓ No external branding, tell-tale bulk or uncomfortable centre seam
✓ Easy online order and discreet delivery to your door
Confitex for Men Trunks with Extra Absorbency offer the ultimate in discretion, comfort and security for men living with light to moderate bladder leakage. Read reviews here.
Available in black, they're designed to look and feel just like ordinary underwear, with no external branding so you can get changed at the gym with no-one the wiser. They're made from light premium-quality fabric to minimise tell-tale seams and ensure breathability and comfort. 
What sets them apart from other absorbent underwear is a moulded pouch lined with Confitex's patented textile, which has been lab-verified hyper-absorbent, leakproof, odour-resistant, breathable and durable. Read more on our blog.
Why choose Confitex for Men? 
✓ Proven absorbency and leakproofing – read the lab-test results here
✓ No external branding, visible bulk or uncomfortable centre-front seam 
✓ Reusable to save you money 
✓ Odor resistant when worn 
✓ Comfortable, hypoallergenic and gentle on your skin 
✓ Machine washable and tumble dryable 
✓ Plastic-free and eco-friendly 
✓ Easy online order and delivery to your door 
✓ Discreet 'normal' underwear design and packaging 
✓ Free shipping within NZ on orders over $140 
✓ Free wash bag with every pair 
First-time user? 
Sign up to our newsletter by entering your email at the bottom of this page and get 10% off your next purchase. 
Not sure which Confitex for Men trunks are right for you? 
Read other men's experiences and product reviews on our blog.
See how our underwear compares with single-use guards and shields here.
Tom's story: My prostate journey 
"I was 52 years old when I was diagnosed with prostate cancer. I was at work one day when I experienced a burning sensation whilst trying to urinate. 
"I thought it was just a urinary tract infection and started to drink a lot of water with the intention to make an appointment with my GP. However, a few hours later I had to go home because now my bladder was becoming painful after drinking so much water and not being able to urinate. 
"By the time the ambulance arrived to take me to A&E, I was in excruciating pain. A catheter was used to empty my bladder. A week or so later, I had a biopsy and it was confirmed that I had prostate cancer. 
"After the operation and despite all the exercises, I never recovered complete control of my bladder and I leaked constantly. I could not go out to family occasions and feel comfortable wearing incontinence pads. I was always conscious of consuming any amount of alcohol as this exacerbated my incontinence. I wanted my own bedroom and bathroom. 
"I had no confidence in incontinence pads because of the odour and the pants did not hold you within the pad area so you would end up with embarrassing wet patches showing through your trousers. 
"The incontinence aids I was given in hospital were very basic. So, once discharged, I had to investigate what was available on the market to help me manage bladder leakage in the most effective and unobtrusive manner. I tried almost every kind of pants and pads available. I bought disposable pads, disposable pants combined with pads, washable white briefs with built-in plastic protectors, and washable boxers. Now don't get me wrong, these products might be suitable for some people who either have severe leakage or are doubly incontinent, but I only have moderate bladder leakage and I wanted a product for just that. 
"I finally found that product, I found Confitex incontinence briefs. With these briefs you are held into the position where the built-in pad absorbs the urine, you are able to drip freely without storing up stagnant urine. Now I feel absolutely confident to go anywhere and dress how I like without worries." 
Alexei's story: A young man's experience of incontinence 
"I was assessed as having an enlarged prostate, which thankfully is not serious and at the moment doesn't require invasive treatment. However, one of the consequences is my leaky bladder.  
"Before it happened to me, I wrongly assumed that it only happened to older people, so as a younger man it has been hard to cope with. Sometimes I will leak a little before getting to the toilet, but mostly it happens when there is pressure on my bladder from coughing, sneezing, laughing, exercise, running etc.  
"I work in retail in a busy clothes shop, so I'm moving around a lot and things like bending down to pick up a box in the storeroom are likely to cause a little flood.  
"It really does affect every part of your life. I'm quite active and enjoy running, but again that can lead to very damp pants.  
"I've tried a lot of options. At first I was too embarrassed to admit to myself that I needed incontinence aids so I would stuff my pants with tissues or wear two or three pairs of pants to try to prevent visible wet patches. Then I started using disposable pads, but didn't feel they caught everything, so I moved on to pull-up pants. I felt very self-conscious as they can be quite bulky under certain clothes and I was constantly checking to make sure the waistband wasn't showing. They absorbed everything but I never felt comfortable in them.  
"What's good about Confitex pants is that they're really absorbent and comfortable. I can wear them all day at work and they never feel damp or uncomfortable.  
"But the best thing is they look and feel like normal pants, so I don't feel like I'm wearing some kind of adult nappy like the disposable ones. I can change at the gym or be at work all day and not worry because, even if someone did see them, they wouldn't know a thing – you can't tell they are for incontinence at all."
Confitex for Men Trunks with Extra Absorbency offer superior protection for men living with light to moderate bladder leakage, often as a result of illness or surgery.  
If you currently use single-use products such as Tena Men Absorbent Protector Guards: Level 1, or Level 2, you may like Confitex for Men Trunks with Extra Absorbency.
If you have a lower level of leakage, you may prefer to try our Trunks with Everyday Absorbency.
If you have little or no bladder control, we're sorry our underwear will not meet your needs.
To provide transparency and guidance in a largely unregulated industry characterised by unsubstantiated absorbency claims, we commissioned leading international standards laboratory UL to subject our products to stringent testing. Testing showed that Confitex for Men Trunks with Extra Absorbency absorb at least 100ml of liquid at a speed of at least 3.11 ml/sec. (In fact, the total absorbency verified by UL was substantially higher than this, but we have chosen to more accurately reflect the volume that can be accommodated without leakage in a real-life situation that allows for gravity, movement and compression.) Click here for the full results.
Wondering how our underwear compare to disposable shields and guards? We commissioned independent standards testing laboratory UL* to test them against leading single-use paper products. Here's where they fit on a scale of absorbency.
* The following is a graphic depiction of comparative results based on UL Laboratories testing of Confitex and selected leading brands of single-use absorbent liners and pads undertaken January-April 2020.
CONFITEX FOR MEN INDEPENDENT ABSORBENCY TESTING
BLADDER LEAKAGE COMPARATIVE ABSORBENCY
BLADDER LEAKAGE COMPARATIVE ABSORBENCY


Confitex for MeN Trunks: Everyday

Tena Men Protective Shields
Tena Men Absorbent Protector Guards: Level 1

Confitex for Men Trunks: Extra

Tena Men Absorbent Protector Guards: Level 2
To work effectively, it's important that your underwear fits snugly. We strongly advise that you measure yourself before ordering, rather than just guessing.
Our sizing categories (S, XL etc) are based on the same international standards as Calvin Klein underwear and can be used as a general guide, but actual measurements are more likely to result in the perfect fit.
Many of our new customers like to buy one pair to trial in the privacy of their home, then once they know they've got the right size and absorbency they come back to buy multiple pairs.
Measure around your waist, keeping tape parallel with the floor, then consult our chart.
UNDERWEAR: 92% VISCOSE, 8% ELASTANE. ABSORBENT TEXTILE: 97% POLYESTER, 3% ELASTANE. CRAFTED WITH CARE FOR 100% CONFIDENCE.
Wash and dry before use to activate full absorbency. Rinse or soak after use then wash on delicate cycle below 40°C/105°F. We recommend use of the free wash bag provided.
Do not bleach. Do not add fabric conditioner. Remove from wash bag and dry away from direct sunlight or tumble dry on low heat. Do not dry clean.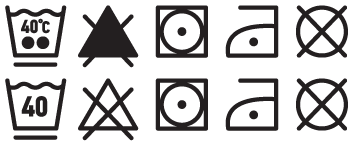 Frequently asked questions
Which level of absorbency do I need?
One man in five lives with unexpected leaks, often as a result of ageing, injury or health issues such as prostate cancer. Confitex for Men Trunks with Extra Absorbency are designed to help men living with light to moderate leakage. If you have only light leakage you may find that our Trunks with Everyday Absorbency are enough to suit your needs. Some men like to have a few of each on hand to meet their lifestyle needs, whether at home, exercising, or when they require extra reassurance. If you have little or no bladder control, we're sorry our underwear will not meet your needs. Please discuss your options with your health professional or carer.
What colors are available?
We currently manufacture Confitex for Men Trunks with Extra Absorbency in black with a grey contrast waistband. Our Confitex for Men Trunks with Everyday Absorbency come in iron grey with a black contrast waistband. This makes it easy to find the level you need in your drawer.
What sizes are available?
We currently manufacture Confitex for Men Trunks in sizes S to 2XL. See our Size Guide for details.
Designed to be worn again and again, Confitex for Men trunks can be thrown in the washing machine and tumble dryer and have been lab-tested to withstand as many washing and drying cycles as ordinary underwear. They cost about the same as a pair of Calvin Kleins and last just as long! Plus you'll save money each week when you don't have to buy single-use guards or shields.
How long do they take to dry?
Our absorbent underwear can be hand or machine washed just like your ordinary underwear – and because they contain our patented leakproof textile instead of the layer of PU plastic used by most other brands, you can safely pop them in the tumble dryer without impacting their leakproof performance. They can also be dried in an airing closet or on an indoor drying rack. They will take a little longer than ordinary underwear to dry – about the same as a pair of thick cotton sports socks.
Why wouldn't I just keep using disposable guards or shields?
Many men prefer the convenience, comfort and discretion of wearing ordinary fabric underwear with the absorbency built in. They also tell us they're saving money by not having to buy single-use guards and shields each week, and they prefer the discretion of ordering our underwear online, rather than having to brave the supermarket checkout. It also saves them the inconvenience of having to dispose of used guards and shields in the workplace or public toilets. We know our trunks are life-changing because men tell us so all the time – read some of their stories here. And Confitex for Men trunks are also an environmentally friendly solution to life's little leaks. You'll no longer be sending wads of plastic-lined guards and shields to the landfill each week, and when you finally do wear them out, they'll biodegrade naturally because they contain no plastic. Find out more on our blog.
How to apply for ACC funding?
Where your injury was caused by an accident (such as medical misadventure) and has been accepted for ACC cover, ACC may be able to fund your Confitex Products.
Please talk to your ACC recovery team member, or contact ACC's claims team (who will be able to access Confitex products via their Onelink catalogue) about applying for funding of our products. You will need to have your claim number ready.
ACC contact details
Phone 0800 101 996 (Monday to Friday, 8:30am - 5pm)
Email claims@acc.co.nz
www.acc.co.nz 
More questions? See our Frequently Asked Questions section here.
For orders over NZ$140 shipping within New Zealand is free.  
For orders under NZ$140 shipping within New Zealand is NZ$6.90
Please allow an estimated delivery time of five working days (items may take longer to get to you during busy periods and public holidays). Please be aware that disruptions to supply chains as a result of Covid-19, which are beyond Confitex's control, may further impact and delay deliveries. We will do everything we can to get your products to you in a timely fashion.
Orders are sent via Courier Post tracked.  
For deliveries to Australia, USA or UK and Europe please click the flag icon in our website footer to order from your local website.  
Our deliveries arrive in discreet plain paper packaging or courier bags.
Please ensure that you supply us with your full and correct shipping address. Note that a physical street address is required and that PO Box or Private Bag numbers are not accepted.  
Once you have placed your order you will receive a confirmation email. We recommend checking this carefully to make sure the correct items have been ordered.
Due to the intimate, personal nature of Confitex products, for hygiene reasons Confitex cannot offer returns or refunds. Confitex may, however, at its sole discretion, elect to accept a return or refund if the protective hygiene sticker has not been removed and/or reattached. Customers are strongly advised to check suitability and specifications of products before ordering.
In instances where Confitex agrees to exchange the product for another available style, size or absorbency, then with prior agreement the product needs to be returned to Confitex's warehouse (at the Customer's cost) in its original pristine condition together with wash bag packaging and label within 30 days of delivery of your order.
In instances where, from time to time, products are offered on sale or at discounted prices, all products are final sale and may not be exchanged, returned or refunded for any reason.
For further information read our Frequently Asked Questions or Terms and Conditions.
If you have any queries about Confitex products or your order, please contact us at info@confitex.com.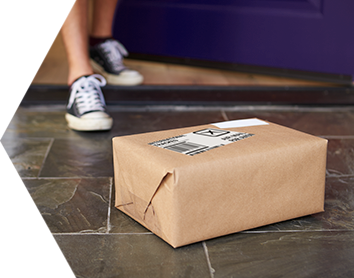 you may also be interested in
Male bladder leakage underwear

for drips and dribbles 

Soft, light, breathable fabric for the ultimate in comfort 

Independently lab-verified leakproof and odour-resistant  

Super-thin (only 2mm) absorbent pouch textile absorbs at least 50ml

No external branding, uncomfortable centre seam or tell-tale bulk 

Easy online order and discreet delivery to your door